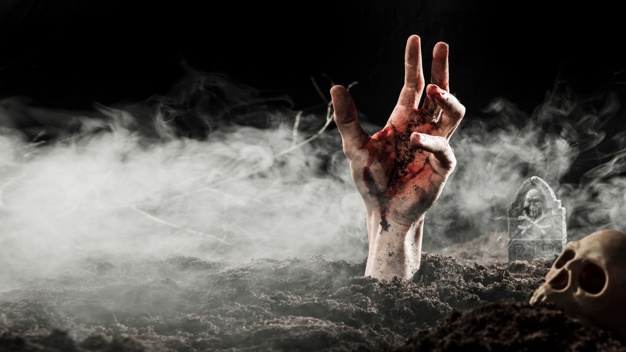 Halloween is in 10 days and 12 hours to be exact! One of the main things we are excited about in October(besides the lovely weather, of course) is "the spooky time of the season." In fact, it's one of the most celebrated holidays in the world. Moreover, the tradition goes beyond a simple celebration. People dress up, trick or treat, visit haunted houses, and everything becomes halloween-themed. However, the essence of this holiday revolves around its "mystery" and creepiness. From classic horror movies to "the day of dead" in Mexico. So, in order to start getting into the appropriate spirit, here are some spooky facts about halloween, that you probably didn't know before.
The White House Gets Haunted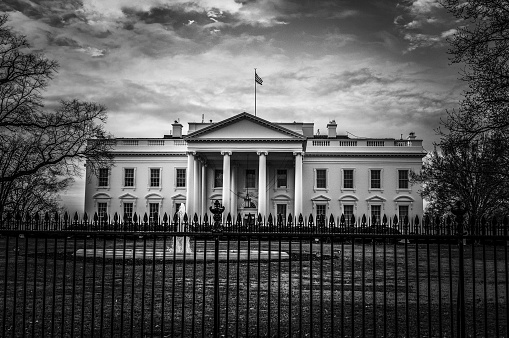 The most well-known dress in America apparently celebrates the spookiness of halloween. According to several staff reports, ghosts tend to make an appearance in the White house. In addition, the First Lady Eleanor Roosevelt herself, claimed to have seen the ghost of Abraham Lincoln one halloween night. Other big appearances include Sir Winston Churchill and Abigail Adams.
Jack-o-Lanterns Weren't Always Pumpkins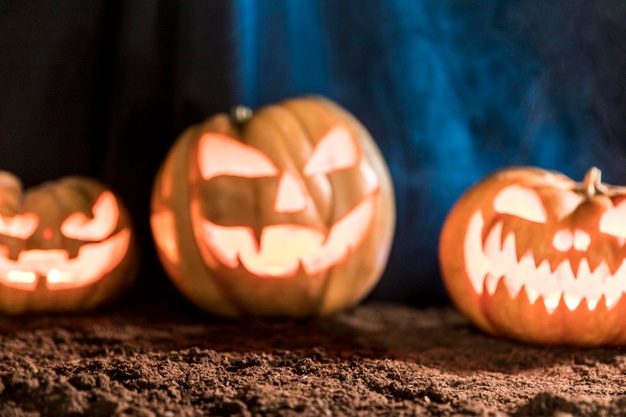 Carving pumpkins is an important halloween tradition. In fact, it has become a symbol of this holiday, and is often used for decoration purposes. However, does anyone ever where does the pumpkin-landers come from? Well, one of the most famous "pumpkins" in the world, is the Jack-o-Lanterns. According to ancient spooky halloween folklore, it's named after a man called Jack, and who had a super-ability to trick the devil.
Halloween Is The Movie Of The Season
There is something that screams "spooky" about watching horror movies on the 31st night. Nowadays, there is a huge variety to choose from. However, back in the days, the story of Michael Myers swept people of their feet, and became the movie of the season. Of course, what's not to love about a cruel serial killer who killed his family, and is now haunting down the one person who survived on halloween night?
People "Talk" To The Dead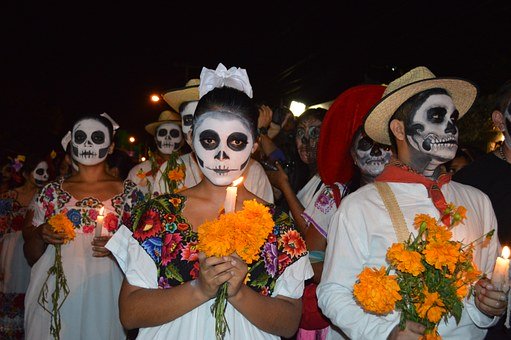 The day of the dead or what's known as dia de los muertos is a tradition highly celebrated in Mexico and other hispanic countries on halloween night. The ancient belief that on October 31st, you are able to talk to the dead among your loved ones. In fact, it used to last for an entire month in the Aztec culture, which was later changed by the Catholic church to "All saints day." This holiday is celebrated from October 31st to November 2nd, in most parts of the world.
Why Do People Dress Up?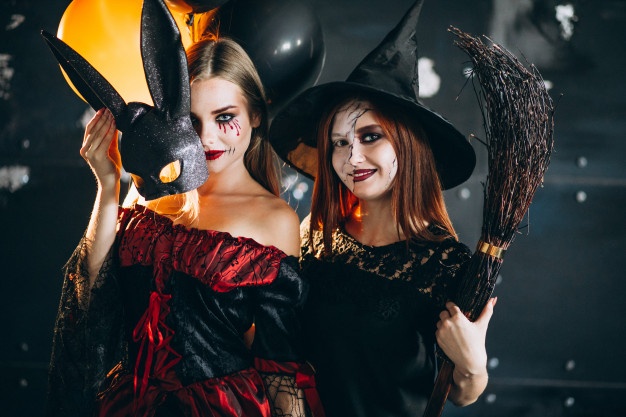 Over the years, a spooky halloween's trick or treat, as well as dressing up have become a global trend. However, its origins were not about being noticed at all. Quite the contrary, it was about disguise and blending in the community. Furthermore, dressing up was crucial around this period, due to the constant haunt for witches and vampires.
Photos: