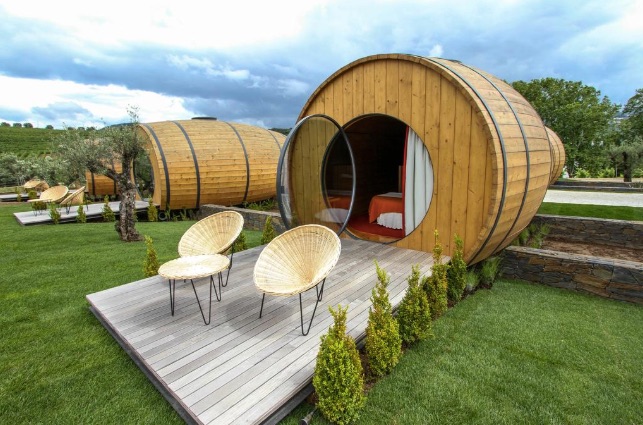 Are you a true wine lover? Do you feel like spending the weekend someplace different? Then this is the perfect plan for you. "Quinta da Pacheca" has now opened a hotel service which allows you to spend the night in an enormous wine barrel. Isn't it a dream come true?
A wine barrel hotel
The "Quinta da Pacheca" wine barrel hotel is located in the vineyard area in Douro, Portugal. The objetive of this creative project is reinforcing the originality of vineyard tourism that is offered in Douro. In case you didn't know, Douro is one of the most important cities worldwide when it comes to wine. So what better place to start up such wine-y project.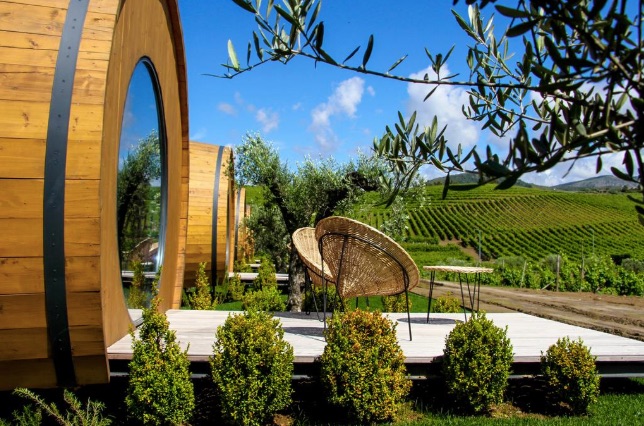 High-end services
The wine barrel-like rooms are just as sophisticated as what other many-star-hotels might offer. They include a round, king-sized bed, a private wardrobe, and a bathroom with an incorporated shower.
These spectacular barrels also include WiFi connection, skylights as well as a private terrace. What more could you ask for? Another big plus, which also sticks to the main theme, is that guests are able to taste different types of wine, from white, to rosé to red.
In the middle of an enormous vineyard
The wine-tasting is made possible because the giant barrel rooms have been strategically placed along a wine producing work space: right in the heart of the wine making. So if wine is what you live for, you might want to look into this.
Spending the night
Spending one night in a "Quinta da Pacheca" barrel would cost between 190€ and 205€, which includes a night in one of the rooms plus a delicious breakfast.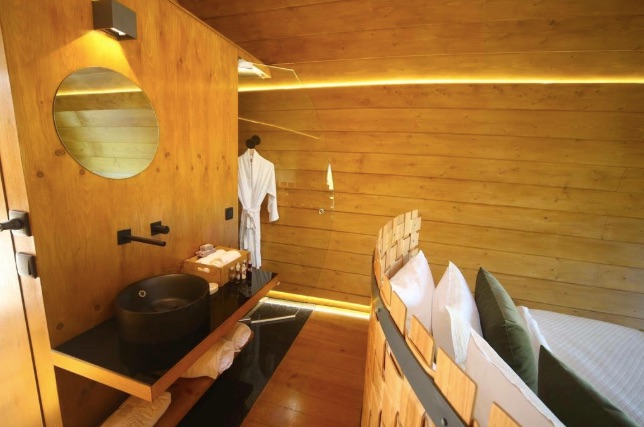 However, if these barrel rooms don't seem to sweep you off your feet, and you'd still rather sleep in a normal hotel room, "Quinta da Pacheca" also provides the option of sleeping in their regular hotel, in which you can choose between double rooms, "superior" rooms and "romantic rooms".
Photos: Booking.com