With social media came the birth of a generation of so-called "influencers". Reaching millions of followers, they all seem to have a picture perfect life: they travel all around the world, get the most expensive clothes from the most exclusive brands, eat the most colourful meals, and most important of all, take the most incredible pictures.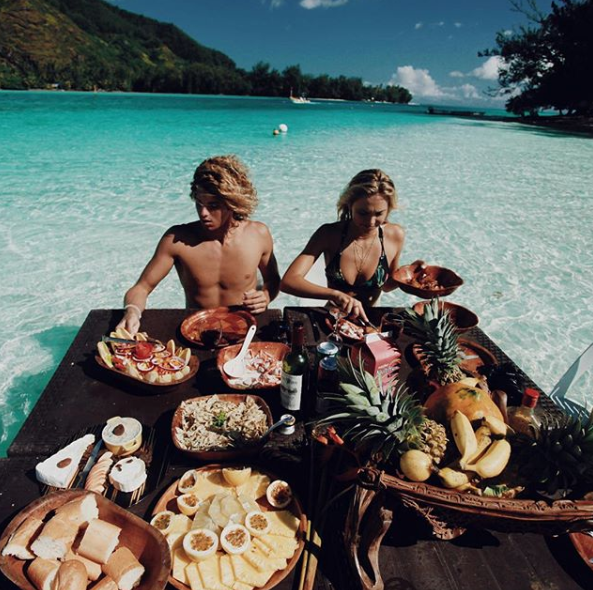 The influencer community has quickly spread, probably because we don't need a whole photography studio and a massive team to obtain the perfect picture anymore. Nor do we need the best camera. We just need a decent phone and the right apps.
The right app goes a long way
Editing goes a long way in the social media world. You took a picture but you see something that wasn't meant to be there? Crop it out. You feel like your teeth seem a little too yellow? Use the whitening tool. Does your skin not look tan enough? The tanning tool. Is the sky a little too cloudy? Change the background. And so on and so forth.
We are going to show you three of the best, most useful apps to create the Instagram feed of your dreams.
Enlight Quickshot
Enlight Quickshot is suitable for the iPhone fans. It's only available for iOS and you can download it for free, but it does include inside purchases. The app is perfect for the adventurous yearning to capture their outdoor quests. This is often a challenging task, especially when the weather seems to be conspiring against us.
Enlight Quickshot is the perfect tool is if you want every day to be the perfect day for a picture. This is very useful if you want to succeed on social media. A great example is the influencer Dulceida, who often makes use of this app.
A breath-taking sky can make the difference between an Instagram page with millions of followers and yours. Because let's be honest, one does not just walk outside and encounter a sky filled with five shades of pink and cotton candy clouds.
One of their mottos is that just filters are not enough, which is why they include the tool "sky control". The tool allows you to turn the greyest of skies into a ravishing pink one in just a matter of seconds. But if what you want is simulate a stormy sky, you can just add a couple of lightning rays.
Picnic
Android users ought not to worry. Picnic has come to their rescue. The app describes itself as the "climate genius", and it is accessible to everyone, as you can download it for free.
It doesn't matter if it rains or if it's cloudy, the app promises to have it all covered, allowing you to always create the perfect image. From a clear sunny day to a ravishing sunset on the beach, you can create it all no matter what the real weather is like.
Picnic can create the most impressive skies with their "atmosphere filters". It allows you to retouch any background in a natural and artistic way.
Chroma Lab
Chroma Lab is the application to bring out your inner artist. This app allows you to take a step further in sky editing, and become real "pros" at retouching our landscape photos. It is perfect if you're looking for bold edits.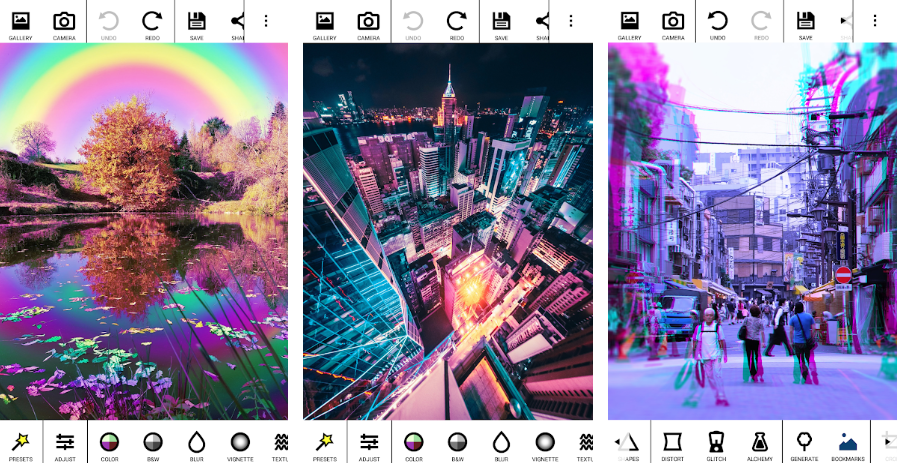 It is available for Android users for free and has inside purchases. Chroma Lab allows you to make infinite creations combining the different filters they offer. It also includes a wide rage of editing tools, and for those who want to go a step further, a video editing tool.
Images: Instagram and Play Store