Stalking time on Instagram is officially over with their new update! One of the most used social media outlets of modern times, has removed its "people you follow" feature. Although the users feedback rage from sad to happy, many people have admitted that this "creepy" feature has caused more damage than anything else.
The new update of removing the tab came as Instagram's second revolutionary change. Few months back, they announced that they will be taking out the like count of pictures. This news came off as scary to a lot of people, especially influencers on Instagram.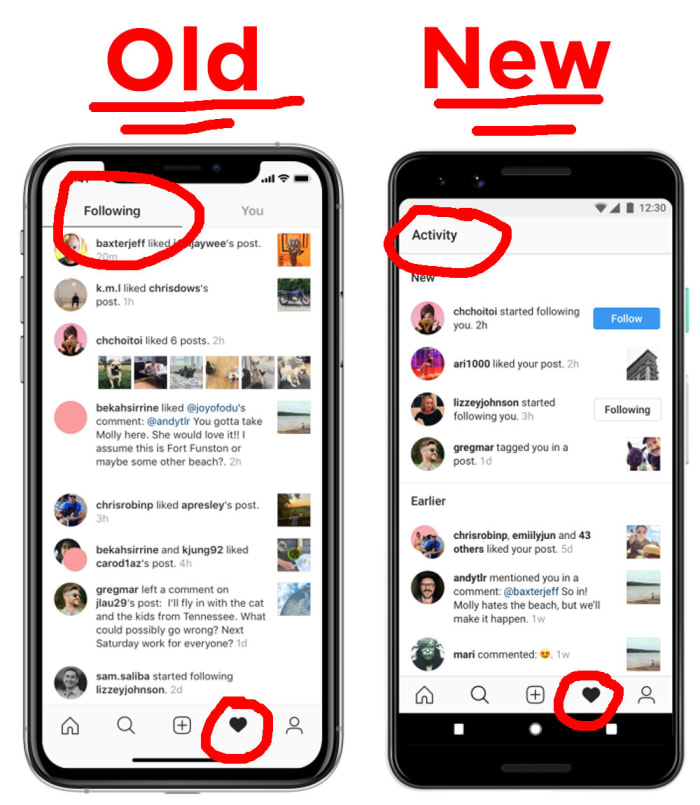 What Did the Following Tab Activity do?
Mainly, the follow tab allowed us to see what our ''friends" are doing on Instagram. you could see who liked what, who commented on what, and sometimes, even who tagged who in what.
Many people admit to having had relationship problems because of this feature. Partners were able to stalk their significant other, keeping an eye on who they follow, and which people's pictures they like.
Instagram is removing the following activity tab. This will definitely save a few relationships.

— Nigel D. (@NigelDPresents) 7 de octubre de 2019
Is This New Update Good or Bad for Instagram?
Men r so happy that IG removed the following tab loooool

— NIS (@nisrinasbia7) 8 de octubre de 2019
Instagram eventually decided to remove this feature amid claims that users were getting depressed and paranoid, according to the Mail Online. However, several Instagram users are not happy with the change, wondering how could they now stalk their ex/crush.
WHY DID INSTAGRAM REMOVE THE FOLLOWING ACTIVITY TAB

pic.twitter.com/A4OyDulBwC

— diz (@whateverdiz) 8 de octubre de 2019
Regardless of wether this update is accepted by the world or not, Instagram is still winning according to the app directors. Now, all users will resort to Facebook to do "some stalking". Both Social media platforms are owned by the same person, therefore, this move could be benefiting the owners more than the actual users.
Photos: Twitter, Pixabay