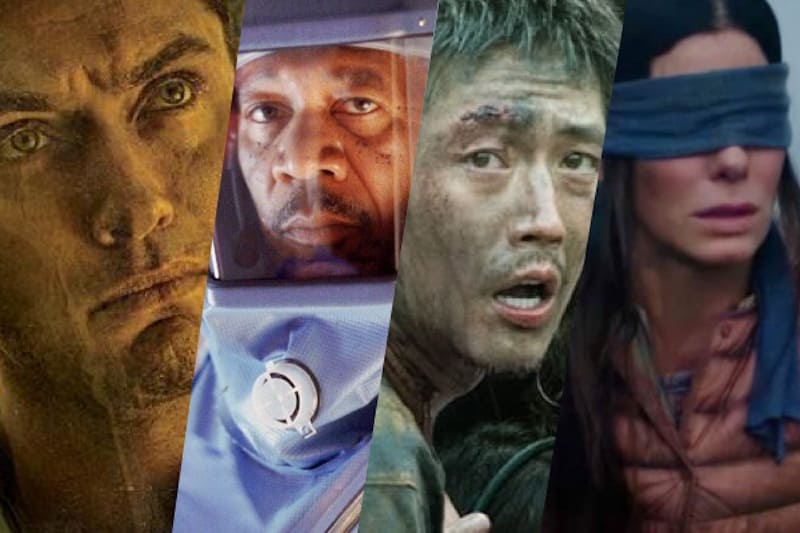 If you are not yet forced into quarantine, please go ahead and take this precaution on your own. Statistics as well as experts, argue that the most efficient cure to fight this coronavirus is simply limiting its spread. Wether you think you are completely healthy and fine, or still believe the theory that it only hits old people. Staying at home during at least 15 days, is the only way you can prevent catching and spreading this series virus.
That being said, staying at home for so long is not easy. However, if you find ways to keep yourself busy, then you'll think less about it. Imagine, your bed, Netflix and pop corn for days on end. And to help you, we have prepared a list of the most trending epidemic movies that discuss virus outbreaks. This way, you keep entertaining yourself while learning more about the current situation of the world.
Contagion
Discussing a similar virus outbreak story to nowadays, so definitely a movie you can relate to while in confinement. Basically, this movie filled with class-one stars such Matt Damon, Kate WInslet, Jude Law and a deadly virus, what more can you ask for? In addition, this movie has an extra point of "terror" for the amount of similarities it has with COVID-19. Not surprisingly, many say that Steven Soderberg's work predicted the current epidemic.
Outbreak
Kevin Spacey, Dustin Hoffman, and Morgan Freeman are the star faces of this thriller that seeks to dramatize an Ebola-like virus epidemic. In fact, from which, the world suffered a lot not long ago. In the same way as with Ebola, the origin of the virus is Africa, and once someone is infected, their chances of survival are not high. As the virus spreads, the protagonists will have to try to deal with the situation. It soon became a "THE" film for fans of epidemic movies, so it's a recommendation worth a try!
Virus
A film of Korean origin that surprises with the enormous similarity that it has with what is happening with the coronavirus today as well. Furthermore, although it was released in 2013,it strongly describes events very similar to what we are seeing on the news. Viruses, coughs, infected and overcrowded hospitals. Luckily, the virus in the movie is much more dangerous than the one we are facing in reality.
Bird Box
The most recent weird virus-talking movie. Sandra bullock is forced to live with two children, in a place where the mere act of seeing gets you killed. In fact, this virus that has spread in air, forced everyone to live with a blindfold. Of course, until forced to leave their home and run away. A film filled with action, suspense and especially during this epidemic, sympathy.
Photos: Youtube