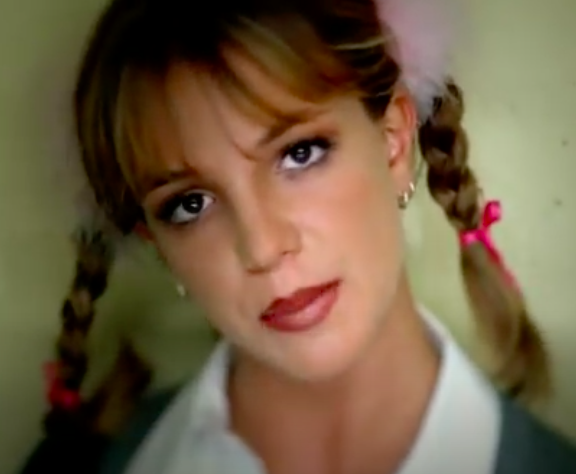 Britney Spears made literally every headline following her "meltdown" in 2009. However, new shocking details were released recently about the case, that we didn't know before. In fact, after these new facts, Britney Spears has been gaining the support of millions of fans, who started movement for her called #FreeBritney. So, what happened to Britney? Was she played by the industry, her family or her mental problems? Here are 7 shocking facts you probably didn't know about Britney's collapse.
Britney Has Always Been Treated Like An Object
When the singer started her career, she began on Broadway at just 4 years old. Working with The Mickey Mouse club, they forced her to retain her voice, seeing large benefits from a "unique" vocal capabilities. Furthermore, she lived her entire life singing with a voice she didn't like, which is why she is known to lip-sync often.
Her Music Videos Were A Big Cry For Help
That being said, if you go back to her old music videos, you can clearly see that she wasn't happy, and needed help. Songs like Overprotected, Circus, Piece of Me, all portrayed Britney as an object in the show industry, and underlined some serious mental disorders. PS: She even "drowned herself'' in her tub in Everytime's video, which she actually tried to do during her 2009 mental breakdown.
In 2009, She Was The Most Chased Artists By Paparazzis
There is no doubt that 2009 was the darkest year in Britney Spears' life. Following her nasty divorce with Kevin Federline, he petitioned full custody of their two kids, claiming that she was mentally unstable. Of course, everyone remember her shaved head images, driving while son on lap and such. For that reason, she was chased down by paparazzi everywhere. Her home, her studio, restaurants and anywhere she basically goes. Literally, all eyes were on her.
Her Team Secretly Took Bribes From Tabloids
Not only that, but recent reports claimed that her management team at the time, infiltrated private information and photos to tabloids. In fact, they used to make big money, while Britney's collapse was only getting more severe.
Her Father Holds Permanent Conservatorship
Following Britney's collapse, Jamie Spears petitioned a court order to have conservatorship. This means that he would be in charge of everything related to her business, kids, and life, under the excuse that she had dementia. Either way, a permanent conservatorship is granted to people who have absolutely no control, and can not take care of themselves. Her hospitalization was a key point for her father to convince the court.
Now, Britney Only Holds 30% Of Custody On Her Children
However, Britney managed to get back on her feet. Releasing hit-albums, collaborations, world tours and she even appeared on TV shows. Her album Circus which was released soon after leaving the hospital, topped the charts, and made over 13 million dollars. So, was Britney really incapable of taking care of herself?
She Can Be Put In A Mental Facility If Her Dad Says So
Eventually, tensions kept raising between Britney and her dad, especially after allegations that he hit her son. Unfortunately, with the conservatorship order, he has the right to put her in a mental facility. Even more, the 38 years old star needs to get his permission to do all of the following: Travel, Have children, Vote, get married, leave her home, spend money, buy estate and many more basic things. The fans were quick to react after this shocking information, and started a movement to "liberate her." She later published a picture on Instagram, and "indirectly" thanked everyone who is involved in the movement.
Photos: Youtube, Instagram.